TRANSFORMERS TRUCKING PROJECT
Samman Trans handled all trucking process for Electric transformers from Saudi Arabia from United Transformers Electric Company- UTEC Riyadh for the account of Public Establishment for Distribution in Damascus via Samman Trans own trucks.
This shipment was distinguished of the fast arrival where it has been released to the customer within 6 days.
The quantity of imported transformers is 36 pieces with weight reaches 85000 Kg and volume 245 M3.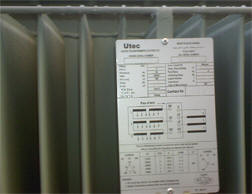 These transformers are marked by high quality for tension 50 HZ and with 20000 H voltage.
---
PROJECT FOR EXPORTING SMALL TRUCKS TO TURKEY
Samman Trans signed a contract for exporting 151 small trucks for ISUZU from Japanese origin to Turkey by road for 2,130,000 Tons.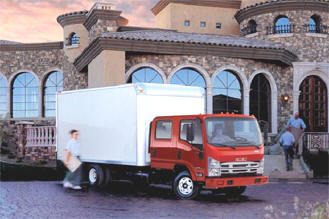 It has been exported repeatedly and that's for making sure of high quality service and the availability of equipment which can load this kind of cargo. The export stage is still applicable for these cars as there is an open contract.


---
PROJECT FOR IMPORTING BIG PETROL DIGGER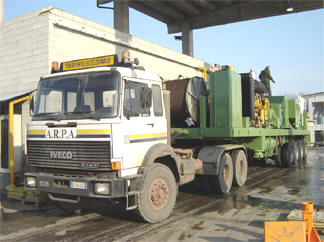 We executed importing project for huge digger from Italy non-conventional load with gross weight 657,198 Tons and it required various kinds of containers and special equipment and that's because of its huge dimensions. The length of its connecting rod is 20 M with Height 3 M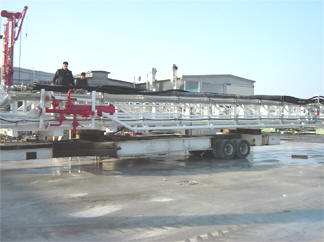 Ass for the digger itself with disregard to its big weight it length reaches the sixteenth meter in addition to its accessories.

Shipping was by sea to Lattakia port under supervision of Petro-Canada Company and it was responsible also for exporting it from Italy.

Now it is under establishing in its site in Palmyra and expected to end at the end of April.

---
VIP PROGRAM
There was big increase of the inquiries to join the VIP Program which was successfully providing updates for the shipment. Now the customer can trace his shipment on the web.
---
RAHAF TRAVEL & TOURISM
- Rahaf started welcoming the inquiries for Omra for all levels by air or road.
- Special tickets offers for Arab Gulf countries with the ability of providing residence or visit visas for Iraqis and Syrian people.
- New trips programs to (Syrian coast – Turkey – Tunis – Egypt" Sharm Elsheikh")
---
STORING FROM ALL KINDS

In more than 10000 m ˛ storing area from all kinds (bonded – non bonded–reefer) supplied with all handling equipments and computerized control system.    

---
EXPRESS COURIER - NEW SERVICE
Waving worldwide courier services through forwarding agents network covering most countries around the world
---
General News

Starting new strategy according to Turkish- Syrian new agreement which allows importing kinds of goods which were prohibited in the past
Decreasing custom tariff which is applied on sugar importing
Applying PSS tariff on sea freight imports from china