NVOCC
We act as NVOCC and we represent Tuscor Lloyds, Sea Air lines-UK. We do have our own worldwide groupage services.
---
Custom Clearance
We have our expert team in clearing any type of goods at local ports, airports & free zones. We can offer client tailor-made business on door to door basis.
In addition to free consultation for all kinds of goods if allowed or restricted & finding solutions for it & pre-estimate the whole charges before placing the orders.
---
Project Handling
We are able to handle projects and arrange transport by our own trucks.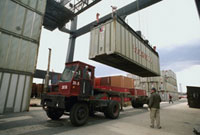 We handled many projects such as Cement Factories, Food Manufacturing Lines, Hotels, Hospitals & others.
Free consultation offered to minimize costs and facilitate the shipping procedures.
---
Insurance
We arrange insurance certificate policy for all cargoes transportation. Beside that our warehouse and trucks were insured by famous companies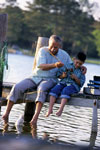 ---
Packing and Labeling and Household Removal
We have our own packing facilities for all cargoes. We make packing for re-export as well as for household furniture and we transport either domestically or internationally

---
Aviation Services
We can offer aviation services through our Syrian & UAE offices and through our worldwide agents. Landing & Over flight permissions, Fuel, Catering & Hotel reservations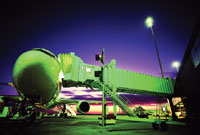 ---
Chartering
We can offer competitive rates for sea & air charters with full complete services.

---
Passenger Transportation & Rent a Car
We have our own coach for travel and tourism; also we have a VIP coach for local transport within Syrian cities. We also offer our own renting car for various needs